Levato
Other Products




Levato

Mono
Next Generation Surface Solutions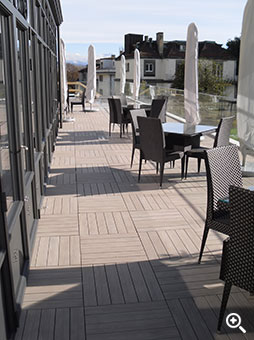 LevatoMono pavers are an "eternal" product, meaning; they will not wear; they will not fade or discolour; they cannot be scratched (other than with diamond); and they require zero maintenance. Essentially they will remain looking as good as the day they were installed, for the life of the property.
Other benefits include:
Fire, Frost & Chemical Proof
Highly slip resistant
Non porous
Installation on single ply membranes
High Load & impact resistance
Massive over life cost savings
Fast low cost installation
Hidden services with easy access
Lightweight (half the weight of concrete pavers)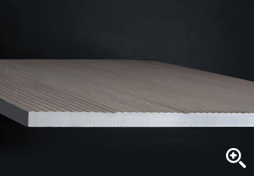 LevatoMono pavers are available as a 600mm x600mm module; manufactured as a single layer of 20mm load bearing Porcelain Stoneware; also known as Porcelain Gres, this material offers excellent technical and aesthetic features. A manufacturing process incorporating extreme pressure and temperatures produces a product of unique strength and hardness that is not only beautiful in appearance but is also extremely resistant to external aggression.
In addition to LevatoMono's technical and aesthetic properties, the pavers meet important safety criteria for use in elevated areas and public spaces; combining a highly anti-slip surface with extreme wear resistance, making them ideal for both commercial and domestic applications alike, suitable for terrace and balconies; walkways; plazas and swimming pool areas.
LevatoMono Pavers are designed for installation via pedestal and support pads systems, but are also suitable for traditional tile fixing methods and other dry installation techniques offering total flexibility in design applications.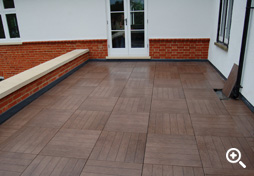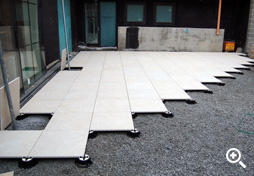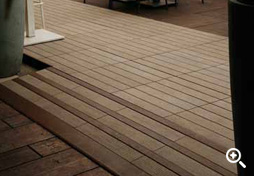 Full Range
To view our full range of 20mm porcelain tiles please visit our new site Surface360.
Edging Detail
Straight edge and corner details allow areas with exposed edges to be attractively finished. The edge sections hide the pedestals or support pads on which the floor is mounted. These items are manufactured to client specification –dependent on the height of the floor.
Ramps
Ramp sections are available allowing access to wheeled equipment and wheelchairs.
Technical Specification
The LevatoMono technical specification is available as a pdf download:
LevatoMono Technical Specification