Protection & soundproofing
Other Products




Waterproofing and structural protection
Recycled Rubber-crumb Matting and Paver Pads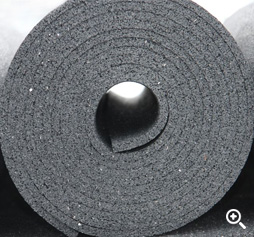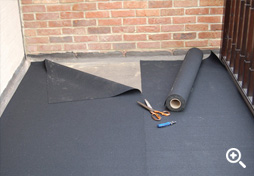 The modern architectural building trend towards utilization of roof spaces demands high performance waterproof membranes along with high performance Acoustic and Thermal insulation. Our Ecomat and Ecomat X ranges of protective overlay, not only offer excellent protection of waterproof membranes from impact and other forms of external aggression, but also provide outstanding thermal and acoustic insulation.
Ecomat and Ecomat X are completely porous allowing free drainage, whilst remaining permanently flexible, ideal for protecting not only roofs, but also water features; green roofs; heavy plant and machinery areas etc. Unlike concrete screed and other geotextile membranes these products will not crack or breakdown.
Ecomat X is a product designed for the most demanding of projects; with extremely high density, this incredibly durable material is classified as a protective layer in accordance with DIN 18195, part 10. Ecomat X offers many technical, physical and financial advantages over protective screed and concrete.