Levato
Other Products




Sustainability
LevatoMono's Green Credentials
CO2 Reduction

In recent years the factory has reduced its CO2 emissions by no less than 17%. New investments for a further reduction are planned, using techniques for reutilising heat generated during the production process and creating energy by cogeneration.
Green Energy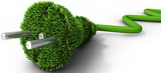 All electricity used during production is derived from cogeneration
and hydroelectric power.
Zero Waste


The Levato Pavers are produced using
a zero waste procedure.
Recycled Materials
Levato Pavers are manufactured using up to 30 % recycled material.
Local Raw Materials
Wherever possible local raw materials are source for production of the pavers, all materials are sourced from within Europe with a maximum travel not exceeding 500 miles.
H2O Management
100% of the waste-water produced during the manufacturing process is collected and reused.
Recycled/Recyclable Packing Material

All our paper packaging materials are made from recycled paper and are further recyclable. European transport of our products is on reusable "Europallets".
Life Cycle Assessments

A life Cycle Assessment (LCA) also known as an 'eco-balance' or cradle-to-grave-analysis; it is the investigation and evaluation of the environmental impact of a given product or service caused or necessitated by its existence.
Levato pavers have an exceedingly long life cycle; technically, Levato pavers may be used for many hundreds of years without loss of looks or technical ability.
The product is designed for dry installation; which eliminates the use of adhesives, cement, levelling compounds, grouting etc. not only reducing the harmful emissions and CO2 used in production of these materials; but all eliminating the environmental impact of transporting the materials to site, as well as all of the emissions produced in the laying and grouting processes.